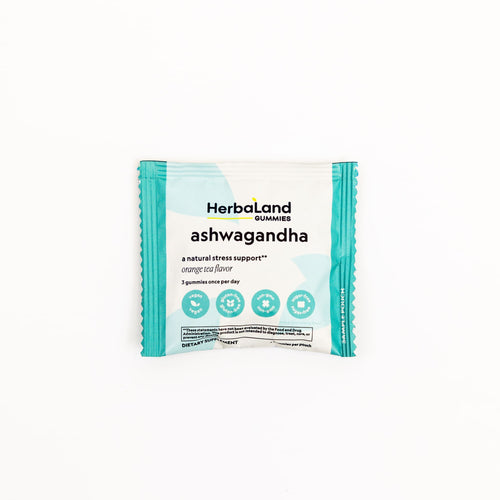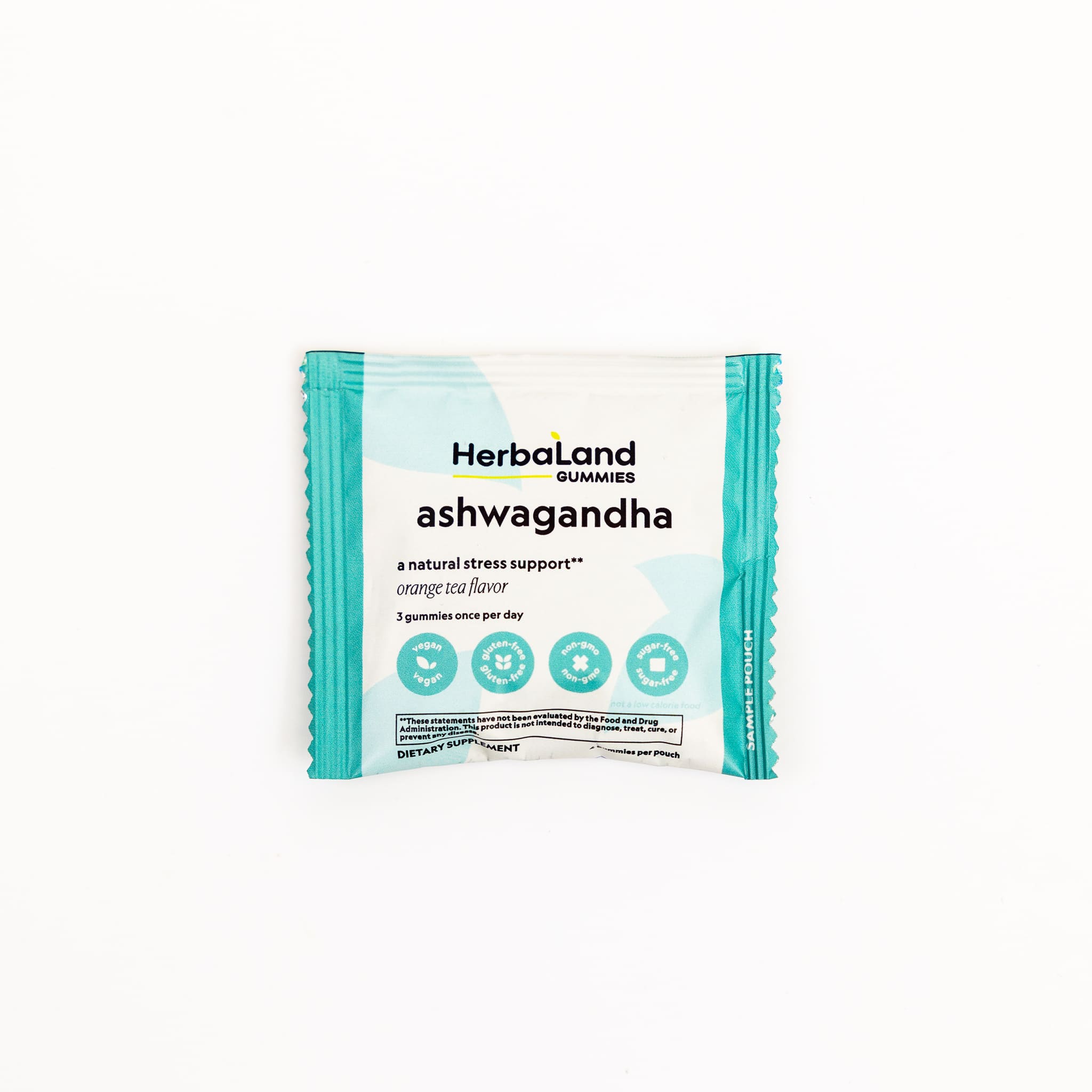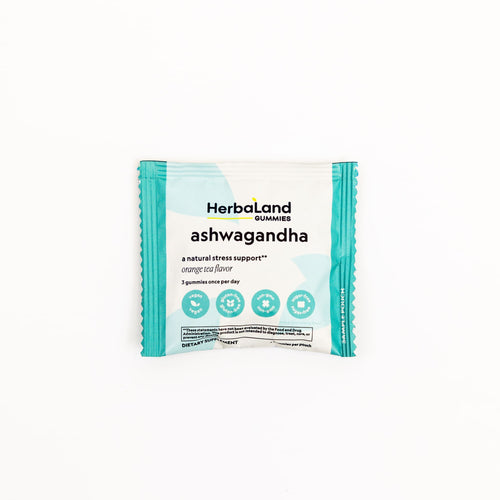 Formulated with ashwagandha, these stress-less gummies help the body adapt to stress and anxiety through boosting energy and decreasing mental and physical fatigue.
Explore the incredible benefits of Ashwagandha for a healthier and happier lifestyle
Shipping
Free shipping
Free shipping on all orders over $70.
Easy returns
You can return the product anytime within 30 days of delivery.
Why Herbaland
Natural plant-based ingredients
Made in Canada for everyone, including people with diverse dietary needs and preferences. Natural, plant-based vitamins and nutrients. Made with nutritious, plant-based and NON-GMO ingredients of the highest quality.
In-house R&D
Bears, berries and other nutritious gummy goodies, made with nature's best flavours. Developed, tested and made entirely in-house by our highly experienced Research & Development team until every single gummy tastes like a treat.
Sustainability
Made with high-quality premium ingredients and pouched in our new plant-based pouches made from 100% compostable materials. Produced in-house with our unique eco-friendly molding process.
Our Mission & Vision
We help bring health and wellness to everyone by making fun, nutritious and earth-friendly gummies and aspire to create healthier, happier communities around the world.