Here at Herbaland, we act locally and think globally.
We believe it's both a gift and a responsibility to make a difference in our local and global community. Every year, we passionately share, give, partner and work to help others and to strengthen bonds and connection, near and far.

The Lotus Light Charity Society (LLCS) is an organization that strives to support the most vulnerable families. With the help of the community, they hand out:⁠ Food, clothes, and daily necessities. A few of our Herbaland team members were able to make it to their event on December and help out those in need in the Downtown Eastside. LLCS hosts many charity events throughout the year and are always looking for donations and volunteers to help make a difference in the community. Learn more about how you can support the Lotus Light Charity Society.
The Archway Abbotsford Food Bank accepts and distributes food to those in need. They have been a key player in supporting those affected by COVID-19 and the BC floods! During this tough time for many people, they are looking for donations of essential food products such as:⁠ Frozen meat⁠, fresh produce⁠, cooking oil⁠, canned goods.
The Herbaland team helped out at the food bank by helping organize their food donation warehouse - a vital part of their distribution! ⁠
Since 1930, the Lower Mainland Christmas Bureau has been empowering families in need to create Christmas experiences for their kids through the generosity of the community.
Herbaland held a company-wide toy drive and was able to help spread some holiday cheer this season with gifts and toys for families in need. They are always in need of donations. To learn more and support them, click the button below.

Tackling the Weekend Hunger Gap
Growing children require regularly available food, but many B.C. families struggle to put food on the table every day. Backpack Buddies help to tackle the weekend hunger gap, serving roughly 4000 meals every week to those who need them. A few members of our Herbaland team went out to volunteer! They packed roughly 250 food bags with 500 of our Good News Gummies to be delivered all across BC.
They are always looking for more help and donations. To get involved check out the link below.
Providing Care and Shelter
Covenant House Vancouver provides care and shelter to Vancouver's homeless and at-risk street youth. They help young people aged 16 to 24 who have fled abuse; those who have been forced from their homes; and those who have aged out of foster care.
Herbaland helped donate over 300 gummy pouches to their Christmas Backpack Program, which helps provide essential items and gifts to youth in need during the holiday season.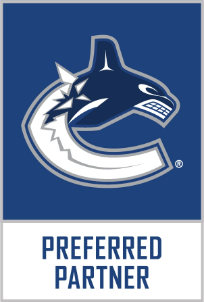 Preferred Partner of the Vancouver Canucks
We are very excited to enter our second year as a Preferred Partner with the Vancouver Canucks for the 2021-22 season. The Canucks share both our Vancouver roots and passion for supporting local communities. Over the next year, our partnership with the Vancouver Canucks will include supporting the Canucks with their charitable organizations, such as the Canucks for Kids Fund, and organizations dedicated to assisting charities that support children's health and wellness.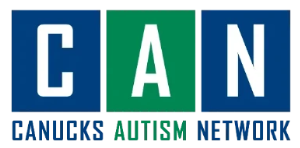 Autism Acceptance Night Game Sponsor
Working with the Vancouver Canucks and the Canucks Autism Network (CAN) couldn't be more of a perfect way to support our objective in building a more open and inclusive community. Community is one of Herbaland's most cherished core values and is at the heart of everything we do. The Canucks Autism Network (CAN) provides year-round sports and recreation programs for individuals and families living with autism while increasing awareness and training in British Columbia communities.

No Mama or Child is Left Behind
We love Mamas for Mamas and are thrilled to partner with this incredible charitable organization, supporting mothers and caregivers across Canada through fundraising, donations and community support. Mamas for Mamas is a national charitable organization that supports mothers and caregivers in crisis by providing ongoing support to individuals and families facing various poverty-related struggles.

Supporting Richmond's Most Vulnerable Residents
Richmond Cares, Richmond Gives (RCRG), is a vital hub for volunteering and serving the community of Richmond for nearly 50 years. In 2020, we were honoured to join forces, becoming one of RCRG's Angel Donors, supporting and participating in their annual RCMP Toy Drive, which we continue today. In 2021, we teamed up to create a limited-edition face mask donating 100% of proceeds directly to their non-profit, ensuring that Richmond's most vulnerable residents had access to essential community services. We look forward to our continuation of support with Richmond Cares, Richmond Gives, into 2022.
OTHER COMMUNITY CAMPAIGNS